Regular price
Sale price
$6.50 USD
Unit price
per
Sale
Sold out
Share
This natural alternative to petroleum jelly can be efficiently applied to cracked skin, diaper rash and chafed skin areas. A small amount can provide great coverage.
Click HERE to check out a full product review by diaper rash expert, Dr. Luke Bobbitt.
Ingredients: Ricinus communis (Castor seed oil), hydrogenated castor oil, Cera alba (beeswax), Copernicia prunifera (carnauba wax), Melaleuca alternifolia(tea tree oil)
Directions: Wash hands with soap and water before and after application. Clean the diaper area with mild soap and water. Allow it to dry. Apply a moderate layer of the ointment over the diaper area with each diaper change, at bedtime, or when prolonged exposure to wet diapers may occur. Apply as liberally and as often as needed.
Available in a 2 oz jar, unscented, fragrance-free, petroleum-free
*RESULTS MAY VARY
View full details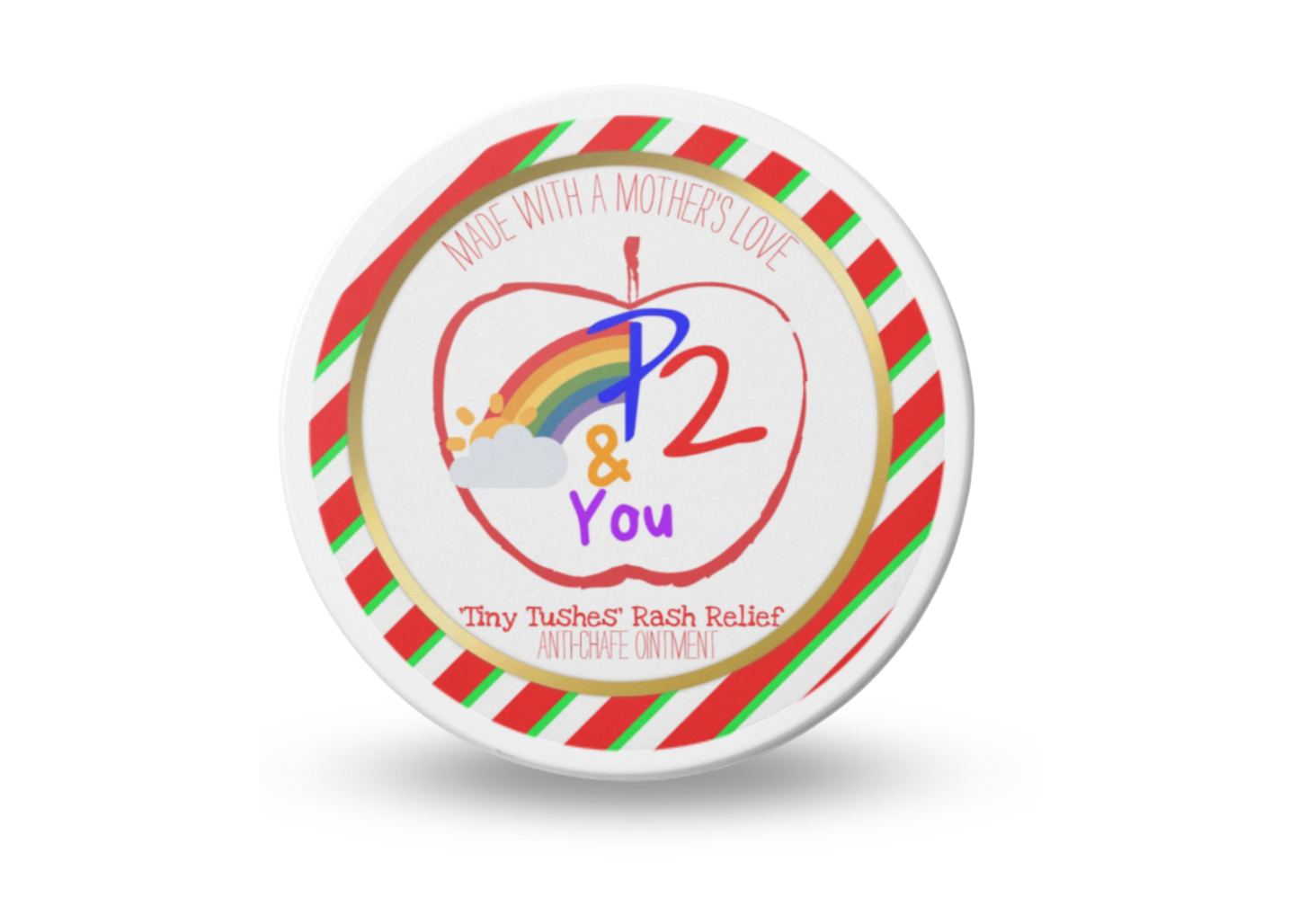 DoctorDiaperRash.com
We loved the barrier formed by Tiny Tush Rash Relief. It was able to block out any urine or feces that would lead to additional rash formation and let the skin beneath hydrate and heal. We mainly used it for rash treatment, but we feel it would be a great preventative balm as well.
Thank you so much for a great review! We are so glad that this product did exactly what we've formulated it for, for you and your family!
Doctor Diaper Rash Review
At first glance, you may think this is a jar of vaseline. However, looks can be deceiving. Inside, you will find a combination of all-natural products designed with YOU in mind! There's lots to love about this product. It forms an occlusive barrier that is easy to see and stays where you put it. Packed with anti-inflammatories and moisturizers, our skin felt protected and supple after only a few applications. With only five all-natural ingredients, you can rest assured this product is safe for even the most sensitive of skin. A little scoop of this Tiny Tush Rash Relief is all you need for full bottom protection!